We extract the best
Porphyry in Trentino
In the classic porphyry production area, Veneri & Casagranda have chosen two areas for extraction of their product with the best possible quality and colour characteristics
Since more 50 years
sector expert
The Company was founded in 1964 by Sergio Casagranda and Delio Veneri. Ever since foundation, the Company has been careful to acquire land from private owners to ensure the necessary expansion both of the quarry and of the processing plant, and building sheds for sett and slab splitting machines and for the special machines used for cutting porphyry.
As well as mechanisation of production processes, innovation has also involved infrastructure needed to improve working conditions, including the offices and the canteen, thus favouring personal and professional development for all personnel.
The Company has grown in just a few years from a small non-mechanised business to that of an industry, with a constant effort to make porphyry known on all types of market, by promotion of the production area, participation in fairs and distribution of catalogues and folders.
Projects completed in Italy and the world are now innumerable, and the beauty and strength of the stones produced in the Company's quarries are now well known, world-wide.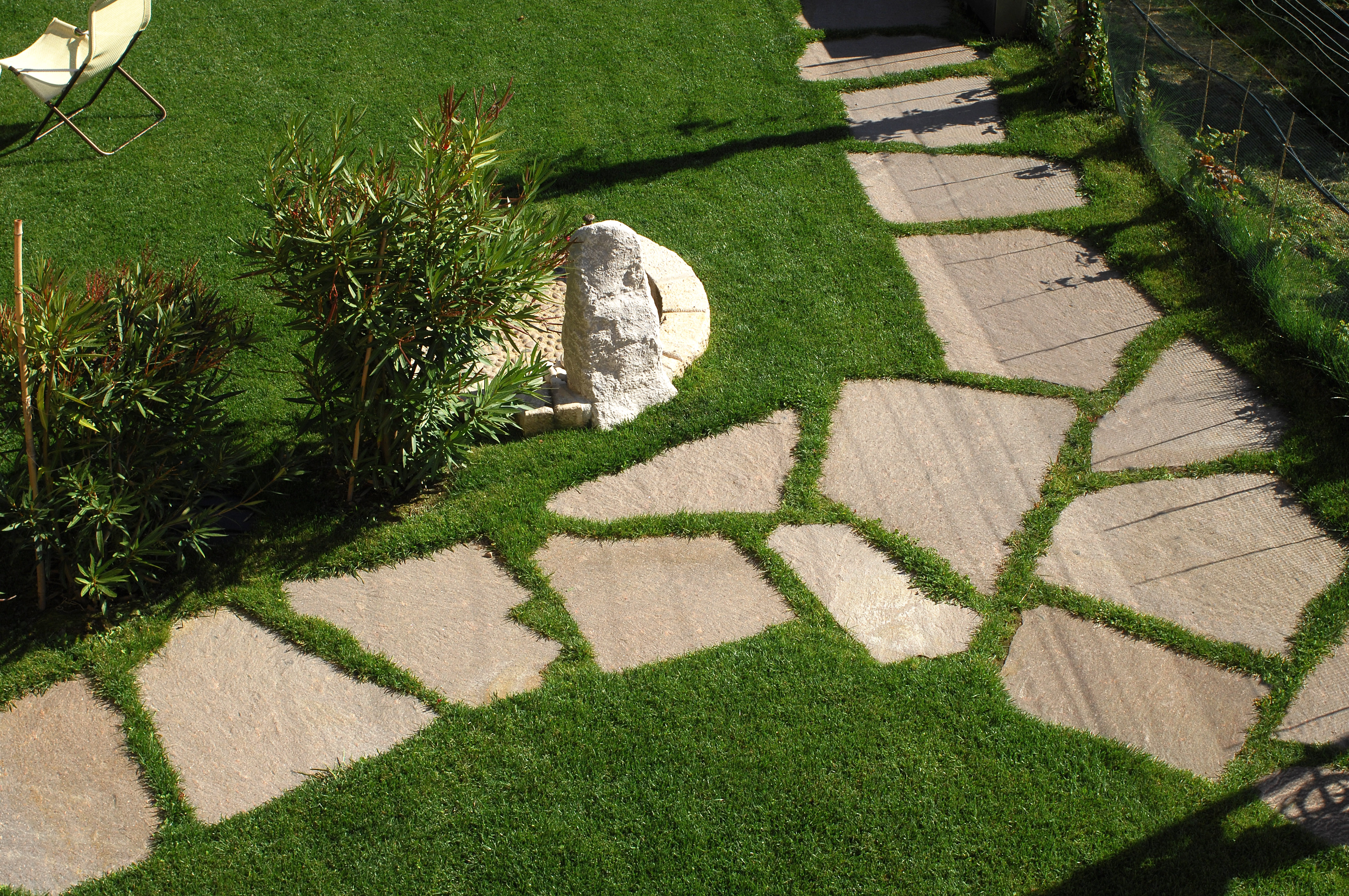 Our
big projects
During their long history, the Company, operating since 1964, has contributed to the development of many diverse and important projects both in Italy and all over the world.
To mention just a few: paving with porphyry tiles at Pietralcina for the Padre Pio Sanctuary; paving with setts in Munich for the Olympic Games; paving with setts and tiles for sidewalks in Sidney; paving with tiles for palaces in Iran.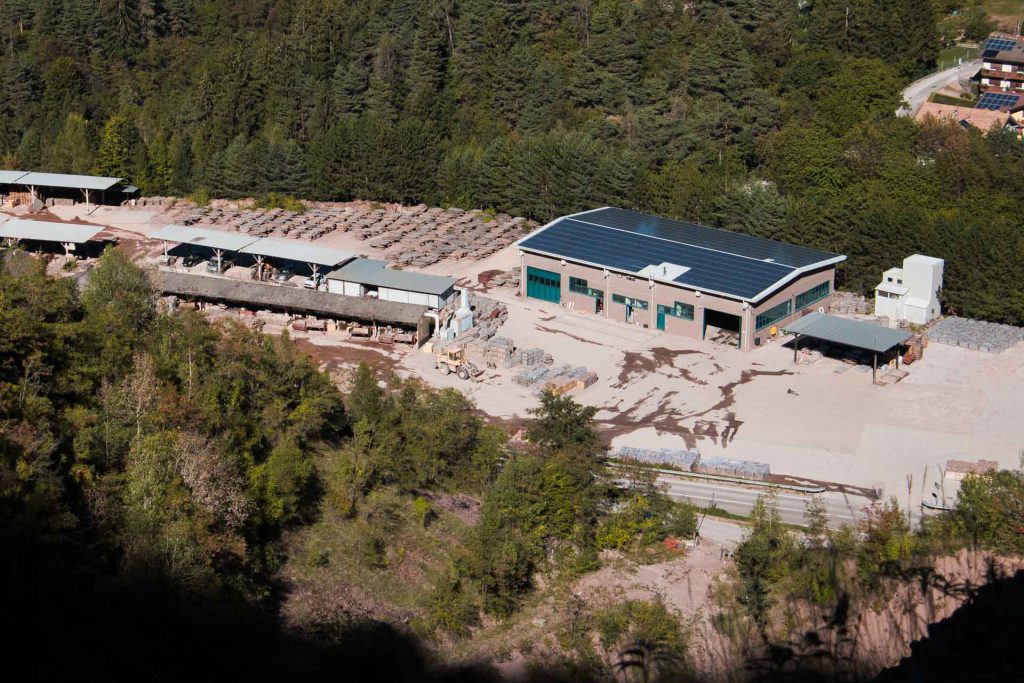 Eco-sustainable
company
Veneri & Casagranda Porfidi company cares for the environment and it's surrounded by a green lung. For this reason the company installed a new photovoltaic system producing 150.000 kw of clean energy a year, used for our production.